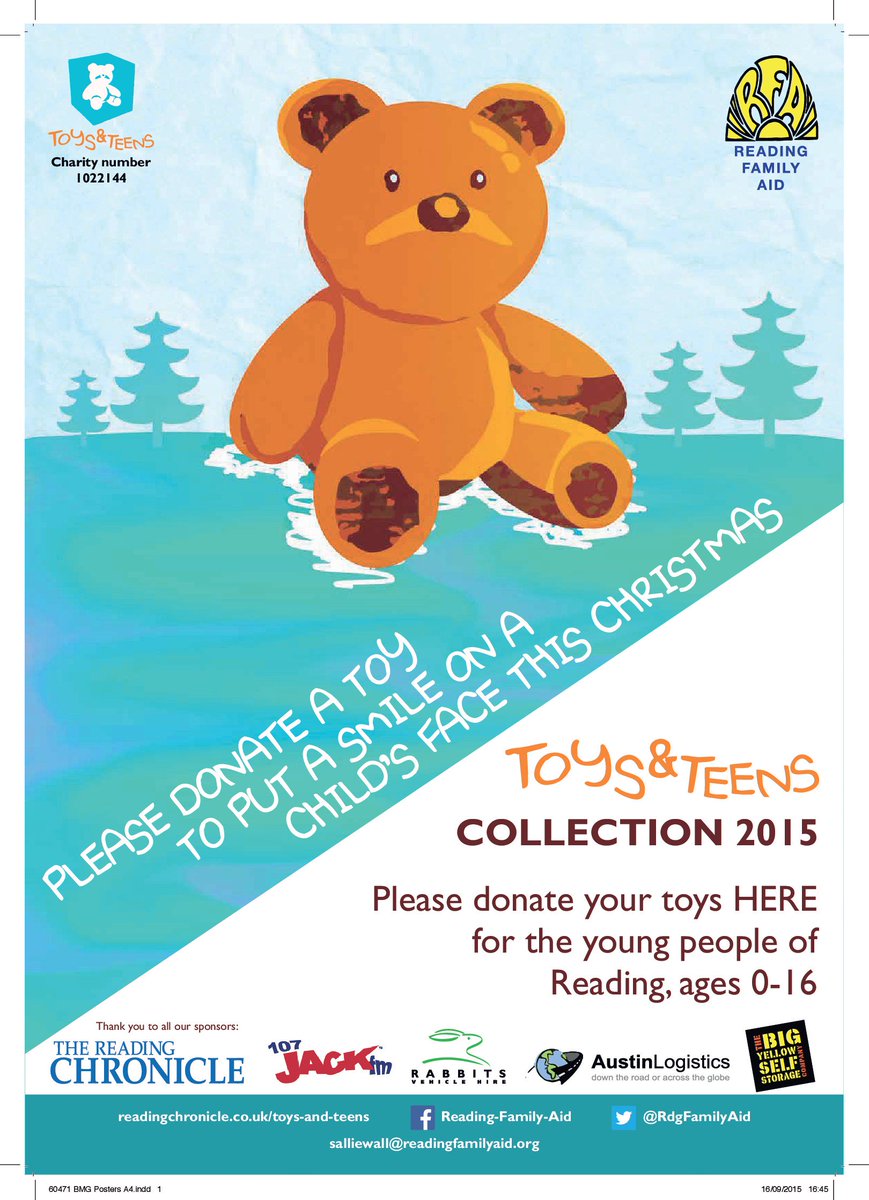 Our Toys & Teens Appeal 2015 has now launched!
​Once again we will be collecting toys and gifts for children aged 0-16 years, whose families do not have the means to give their children the Happy Christmas which more fortunate children enjoy.
The most popular way to help us is to donate new or good-as-new toys and games for children up to the age of 16. Donations can be made from 22nd October until 6th December, and we will collect, sort and distribute the toys between 7th-10th December.
Below are the collection points and times:
In 2014 with your help we were able to support over 1,500 children from 648 families in the Reading area, and this year we hope to reach even more.
Twitter: @RdgFamilyAid