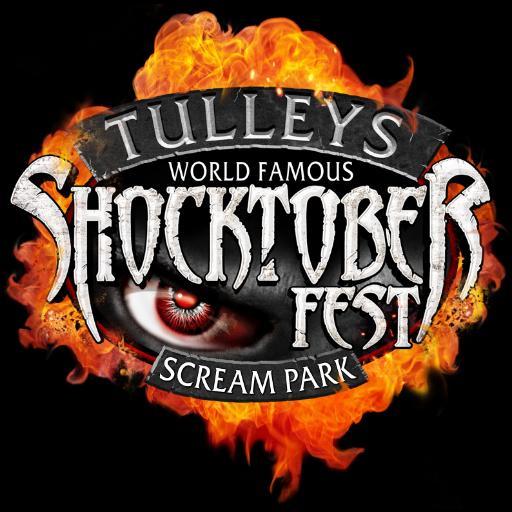 Following a long tradition of family Halloween festivals, Tulleys Farm are pleased to announce the return of Spooktober Fest this October.
Appealing to children of all ages, the festival this year will be the biggest and best to date. Featuring two new haunts aimed at older children, the event will offer something to keep even the bravest of youngsters entertained.
The new additional haunts for 2015 at Spooktober Fest are: The Darkness and Twisted Fun House. Aimed at slightly older children, they will be lots of fun to explore!
We will also see the return of the classic favourites, The Horrid Hayride, The Haunted House, and the Boo Barn.
For the younger children, the Pumpkin Patch area will feature a number of activities and attractions to keep the little ones entertained. Join our witch and wizard, Hilda Hotchpotch and Wilfred Wagglewand at The Department of Halloween Headquarters For spooky stories, fearsome fancy dress and stacks of spine tingling silly fun! Enjoy the live puppet shows, Bumpy Barrel Ride, Petrifying Play Area and more!
Twitter: @Tulleys_Shock
___________________________________________________________________________
DATES
Saturday 17th and Sunday 18th October 2015
Saturday 24th October to Sunday 1st November 2015
TIMES
10:00 am to 4:30 pm
LOCATION
Tulleys Farm
Turners Hill Road
Turners Hill
Crawley
West Sussex
RH10 4PE
FOR MORE INFORMATION
http://www.halloweenattractions.co.uk/locations/crawley/spooktober-fest
___________________________________________________________________________